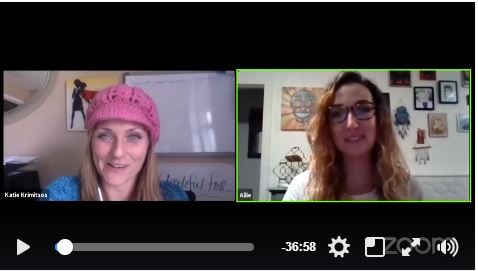 PART 3: Inside a Mastermind Live Series: With Allie Weitzel
"You just don't know until you experience it!"
Over the past 9 years of facilitating Masterminds, this is the most common phrases I've heard from participants when I ask them about how they would explain their experience to others.
Which may be why Masterminds may seem a bit like a "Secret Society" sometimes. Because, well…they are!
In the best sort of way, of course.
They're a sacred space where YOU can nurture and grow your best business self within the safe confines of your wise peers.
And no amount of genius marketing I could ever do would give true voice to their power.
Which is why I hosted a special INSIDE A MASTERMIND FACEBOOK LIVE SERIES, and brought on amazing women entrepreneurs who have participated in the Biz Women Rock Masterminds!
Because who better to share what really happens inside a Mastermind than the participants themselves!?
Today, I'm so happy to be featuring the amazing Allie Weitzel. She's the owner of Summit Business Team, a company that helps small business owners with bookkeeping, payroll, taxes and accounting and overall financial strategies.
When Allie started the Biz Women Rock Mastermind in July 2017, her business focus was getting rattled by…life (life happens, right?). Six months later, Allie has gained so much more than focus. She's gained an entirely new way to show up to her business AND life so they can all thrive!
I'm chatting with Allie about what life inside a Mastermind really looked like for her!
READY TO LEVERAGE A MASTERMIND TO UPLEVEL YOUR BUSINESS IN 2018?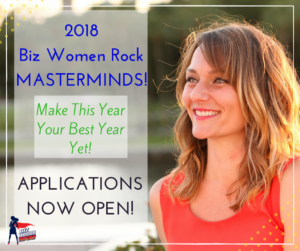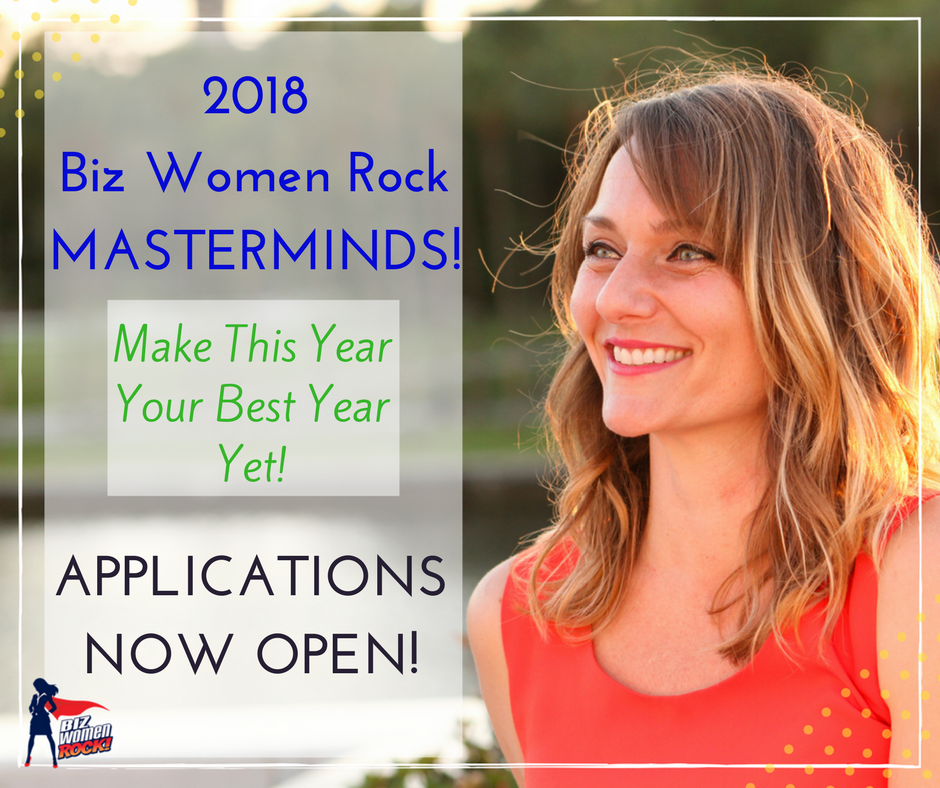 Strategic growth CAN create exponential results…IF you have the right structure and take the right actions!
And that's what you'll get in the 2018 Biz Women Rock Mastermind!
Because when you CHOOSE to put the right FOCUS, ATTENTION and ACTIONS into your business, you create massive impact for your revenues, your clients and your life!