About
About Biz Women Rock!
The Biz Women Rock! Podcast is like nothing you've ever experienced!  Hosted by Katie Krimitsos, the show is comprised of intimate interviews with phenomenal business women from all around the world who open up about their business journeys.
How did they start their companies?
How did they get through the tough times?  
What lessons have they learned along the way?  
What's the REAL story behind their successes?  
Our guests pull back the curtains and share their no-frills experiences that are saturated with business lessons for us all!
These are ridiculously intelligent, amazingly genuine and determined business women who have come to the business game ready to play ball…and win!  They truly ROCK!
Biz Women Rock! is all about inspiring and educating YOU while you're on you're business journey, whether you are about to launch your company, in the trenches of building your business or building your career as a professional.  We know that by listening to others' stories of failure, hard work, determination and mind-blowing successes, you'll connect with the exact wisdom you need to support you on your own business journey!
We're all in this together and we have so much to learn from each other!
Our Business Journey
Listen to a recent interview of Katie sharing her own business story!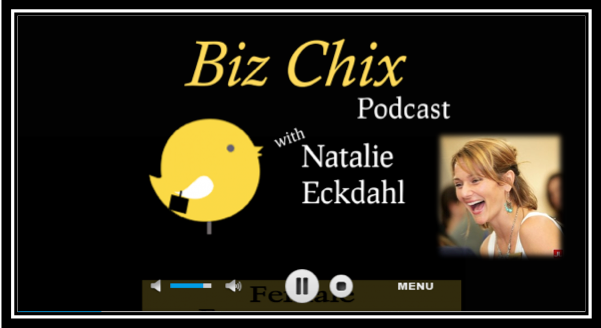 The Biz Women Rock! Podcast was the brainchild of Katie Krimitsos and her husband Chris. Since 2008, the two have owned a Business Owners organization called the Tampa Bay Business Owners, which supports local entrepreneurs by providing top-notch education, opportunities to connect with peers and leadership programs…everything that could possibly be useful for a business owner to work on their businesses.
In an effort to scale out the specialness of their local organization, they brainstormed on what they did so well that their hundreds of members loved so much and that business owners and professional all over the globe would want.  That was easy…
1. Create an abundance of valuable content.
2. Create a special community that supported each other like family.
They already conducted incredible, LIVE interviews with rock-star CEOs and business leaders every single month, so the interview format was a natural fit.
"Every single month, we saw and heard from our members how impactful it had been to hear another business owner's story.  How touched they were by their candidness and how connected they felt knowing they weren't alone in their journey." Katie recalls.  "And then we saw results! Members who were taking the ideas shared during the interviews and applying them to their businesses!  I knew storytelling was the way to spread such great business lessons!"
Why Business Women?
While Katie herself is super passionate about ALL things business and ALL types of business owners and professionals, she recognized there was something missing amongst the business podcasts out there.  There was no one unified platform where really smart women had a chance to share their business journeys.  They were peppered amongst other great podcasts, but had no home.
And so, Biz Women Rock! was born!
Every week week, Katie brings you authentic interviews with business women who have business stories that will blow your mind.
BizWomenRock.com…Our Home 
BizWomenRock.com is the full-service home for the Biz Women Rock Podcast.  Here, you'll find every single one of our interviews, full notes about each show and resources that you can use along your journey.
Show Notes
We post show notes for every single interview.  Here, you'll find a brief summary of the guest and their company, quotes that I think you'll love, books they recommended and take-a-ways that were really impactful during the interview.
Resources
Our resource page is all for you!  Here, you'll find information about and links to great tools for you to use.  Many recommended by our guests, many we use and many you have recommended!
Blog
Our blog is a non-stop collection of articles about trends in the marketplace, tips for your business and so much more. We post about once a week with content that we think you'll love!
If you like the interviews you've heard on the Biz Women Rock! Podcast, I would be so grateful for your rating and review in iTunes! and Stitcher, which helps us reach more and more people who will be impacted by these interviews and the community!