About The Podcast
The Biz Women Rock podcast is the home for incredible stories from super savvy business women in all sorts of different industries who share the real stories about their business journeys; the ups, the downs and everything in between! Not only will you feel connected to these women, but you'll walk away with practical strategies and tools they discuss that will impact your business immediately! Subscribe to The Biz Women Rock podcast on iTunes or Stitcher today!
Podcast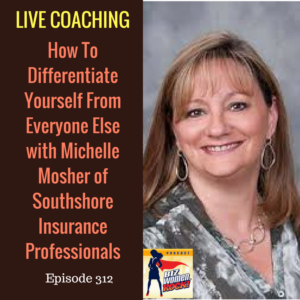 LIVE COACHING: How To Differentiate Yourself From Everyone Else with Michelle Mosher of Southshore Insurance Professionals
Michelle Mosher is the owner of Southshore Insurance Professionals.  
…
Read the rest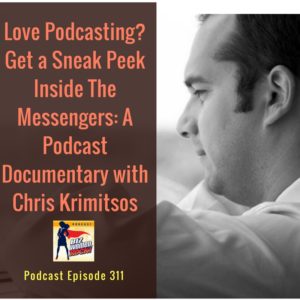 Love Podcasting? Get a Sneak Peek Inside The Messengers: A Podcast Documentary with Chris Krimitsos
This episode was made for you if…a) you LOVE podcasts or b) you are a podcaster or c) you are a passionate entrepreneur and you want to see behind the scenes of what it really takes to manifest a giant vision.
…
Read the rest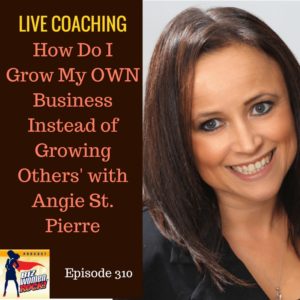 LIVE COACHING: How Do I Grow My OWN Business Instead of Growing Others' with Angie St. Pierre
For almost a decade, Angie St.
…
Read the rest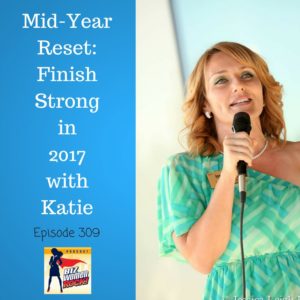 Mid-Year Reset: Finish Strong in 2017 with Katie
At the moment I'm writing this, we're deep into July.  And it's about this time of year that I start hearing rumblings from clients, Elite members and members of the general Biz Women Rock community on how they can ensure they crush the goals they created at the beginning of the year.  … Read the rest
How to Scale from Just You to a 7 Figure Agency with Lauren Davenport of Symphony Agency
I've had the pleasure of watching the incredible growth of my friend Lauren Davenport for years now.
…
Read the rest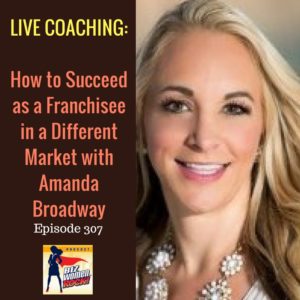 LIVE COACHING: How to Succeed as a Franchisee in a Different Market with Amanda Broadway
Lifesquire is a personal assistant service that began in Oklahoma City and after 7 years of success, they began franchising out their model and Amanda Broadway was one of its first franchisees.  
…
Read the rest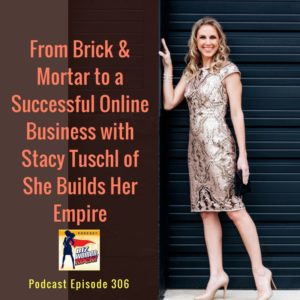 From Brick & Mortar to a Successful Online Business with Stacy Tuschl of She Builds Her Empire
As someone who has run a local business for almost a decade and then grown a successful online business, I've been curious to get inside the head of Stacy Tuschl, entrepreneur, mom, business coach and strategist and overall DRIVEN biz woman!  
…
Read the rest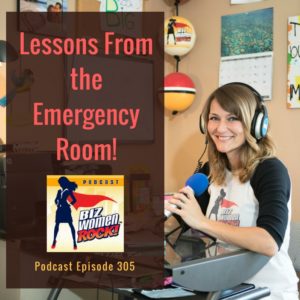 Lessons From the Emergency Room
We came into the Emergency Room with my daughter on Sunday, knowing something was seriously wrong with her.… Read the rest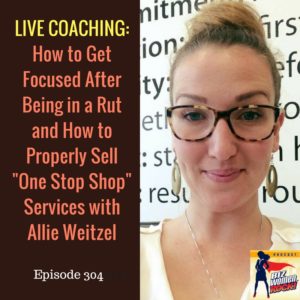 LIVE COACHING: How to Get Focused After Being in a Rut and How to Properly Sell "One Stop Shop" Services with Allie Weitzel
Allie Weitzel has been an active member of the Biz Women Rock community for awhile now, so I was SUPER excited to have the opportunity to strategize with her!  … Read the rest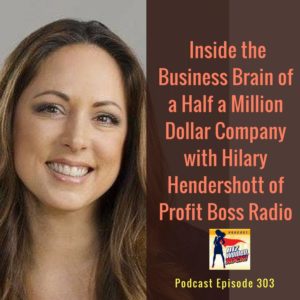 Inside the Business Brain of a Half a Million Dollar Company with Hilary Hendershott of Profit Boss Radio
Usually, I like to pick a particular angle or lens with which I'm interviewing my guests because I know they have a particular area of expertise that will benefit you.  
…
Read the rest