About The Podcast
The Biz Women Rock podcast is the home for incredible stories from super savvy business women in all sorts of different industries who share the real stories about their business journeys; the ups, the downs and everything in between! Not only will you feel connected to these women, but you'll walk away with practical strategies and tools they discuss that will impact your business immediately! Subscribe to The Biz Women Rock podcast on iTunes or Stitcher today!
Podcast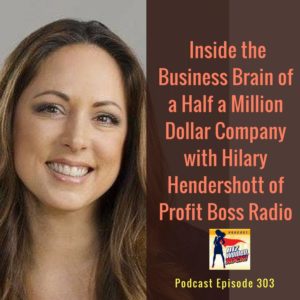 Inside the Business Brain of a Half a Million Dollar Company with Hilary Hendershott of Profit Boss Radio
Usually, I like to pick a particular angle or lens with which I'm interviewing my guests because I know they have a particular area of expertise that will benefit you.  
…
Read the rest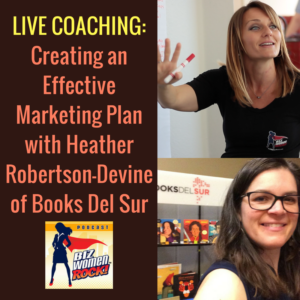 LIVE COACHING: Creating an Effective Marketing Plan with Heather Robertson-Devine of Books Del Sur
I've had the privilege of coaching and strategizing with Heather Robertson-Devine for months now.  … Read the rest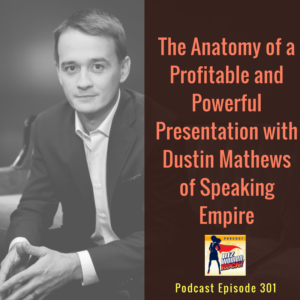 The Anatomy of a Profitable and Powerful Presentation with Dustin Mathews of Speaking Empire
In our previous episode with Jane Atkinson, we learned all about the business of speaking – what your Keynote page should look like on your website and how to charge for your presentations.  
…
Read the rest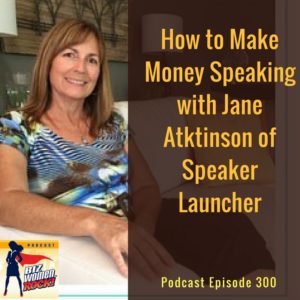 How to Make Money Speaking with Jane Atkinson of Speaker Launcher
I've had so many members of the Biz Women Rock community hungry to add paid speaking to their business model, so when a friend recommended Jane Atkinson come on my podcast, I jumped on it!  
…
Read the rest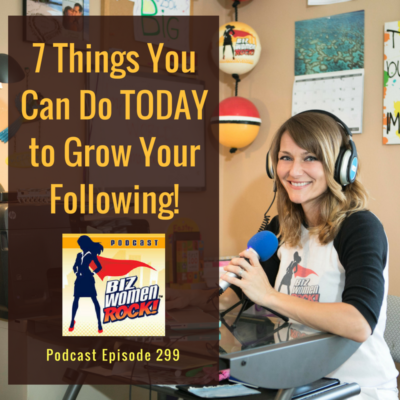 7 Things You Can Do TODAY to Grow Your Following
TODAY'S SHOW IS SPONSORED BY…
The Biz Women Rock ELITE!… Read the rest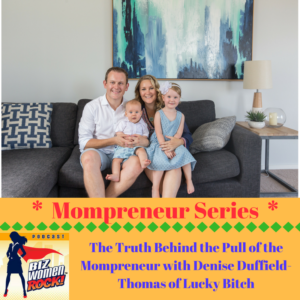 The Truth Behind the Pull of the Mompreneur with Denise Duffield-Thomas of Lucky Bitch
I promise you, you will feel like you're sitting down with Denise and I during this incredibly REAL (and explicit…raw language included) conversation about her experience as a Mompreneur.
…
Read the rest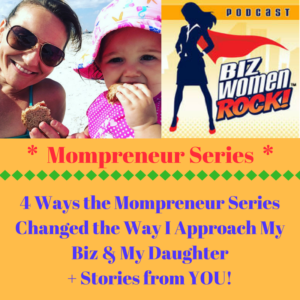 4 Ways the Mompreneur Series Changed How I Approach My Business & My Daughter + Stories from You!
This episode is concluding our Mompreneur Series!  
…
Read the rest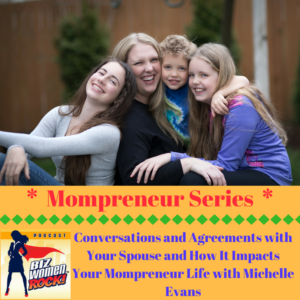 Conversations and Agreements with Your Spouse and How It Impacts Your Mompreneur Life with Michelle Evans
This conversation definitely went into an unexpected place.  
…
Read the rest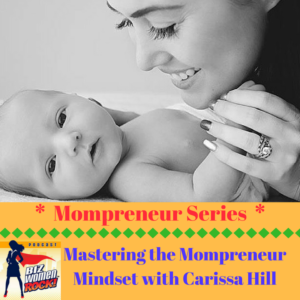 Mastering the Mompreneur Mindset with Carissa Hill
I think I officially fell in love with Carissa Hill during this interview.  
…
Read the rest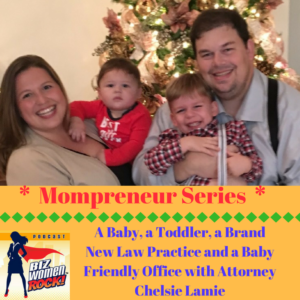 A Baby, a Toddler, a Brand New Law Practice and a Baby Friendly Office with Attorney Chelsie Lamie
You may initially think Chelsie Lamie, Personal Injury Attorney was crazy for opening up her private practice when her youngest son was just 6 months old and her older son was a toddler.   
…
Read the rest