About The Podcast
The Biz Women Rock podcast is the home for incredible stories from super savvy business women in all sorts of different industries who share the real stories about their business journeys; the ups, the downs and everything in between! Not only will you feel connected to these women, but you'll walk away with practical strategies and tools they discuss that will impact your business immediately! Subscribe to The Biz Women Rock podcast on iTunes or Stitcher today!
Podcast
LIVE COACHING: I've Sunk a Lot of Money Into this Biz and I Have to Make It Work with Jenn Swanson
Jenn Swanson is the diva behind the Communication Diva.  
…
Read the rest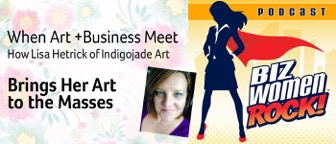 When Art and Business Meet: How Lisa Hetrick of Indigo Jade Art Brings Her Art to the Masses
I've had the privilege of working 1on1 with Lisa Hetrick since the summer of 2017 and what I've discovered in that time about her work ethic, her persistance and her devotion to getting her art into the hands of as many people as she possibly can is why she's my guest today.  
…
Read the rest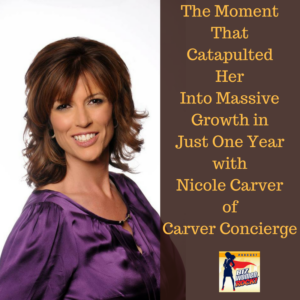 The Moment That Catapulted Her Into Massive Growth in Just One Year with Nicole Carver of Carver Concierge
Nicole Carver is the Founder and CEO of Carver Concierge, a company that handles all of the things that busy professionals need to get done in our lives, but don't make us money or we don't enjoy.  
…
Read the rest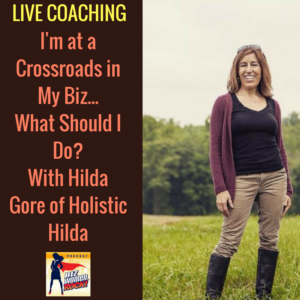 LIVE COACHING: I'm at a Crossroads in My Biz…What Should I Do? With Hilda Gore of Holistic Hilda
Hilda Gore is the amazing woman behind Holistic Hilda (https://www.holistichilda.com/), a site dedicated to helping others create optimal health practices.  
…
Read the rest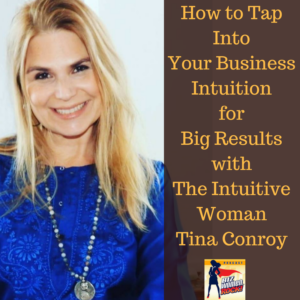 How to Tap Into Your Business Intuition for Big Results with The Intuitive Woman Tina Conroy
One of my favorite parts about the Biz Women Rock community is that I have the opportunity to become good friends with so many of you fabulous ladies!  
…
Read the rest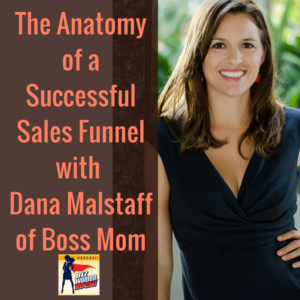 The Anatomy of a Successful Sales Funnel with Dana Malstaff of Boss Mom
I've been a fan of the Boss-Mom podcast for awhile now and I knew I had to get its host and Founder of the Boss Mom Movement, Dana Malstaff on my podcast to share her wisdom with you.  
…
Read the rest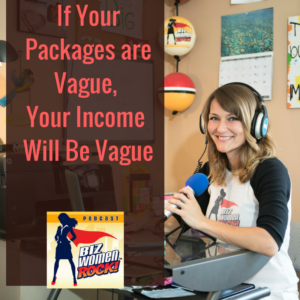 If Your Packages are Vague, Your Income Will Be Vague
If your packages are vague, your income will be vague. I don't care if you're struggling to pay rent next month or you're a $5 million business.
…
Read the rest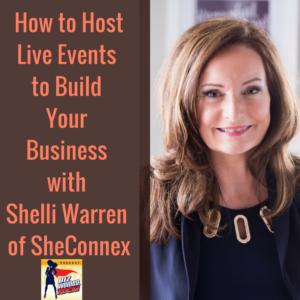 How to Host Live Events to Build Your Business with Shelli Warren of SheConnex
This episode is perfect for you if you've ever wanted to host a live event to help your business grow or if you already host live events, but want to do them better.  
…
Read the rest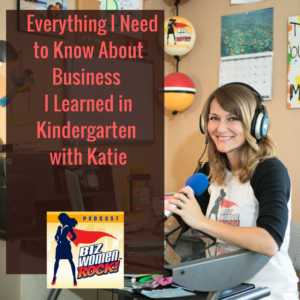 Everything I Need to Know About Business I Learned in Kindergarten
.
1 + 1 = 2
Math.  You need to know it.  It is impossible to survive in your business if you can't generate more revenue than expenses.  
…
Read the rest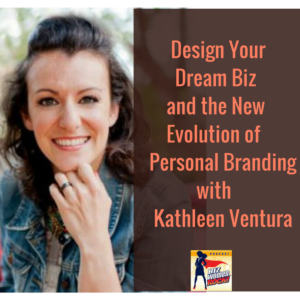 Design Your Dream Biz and the New Evolution of Personal Branding with Kathleen Ventura
Kathleen Ventura is a lifestyle coach for high driving women entrepreneurs and professionals.  
…
Read the rest