Join the Academy!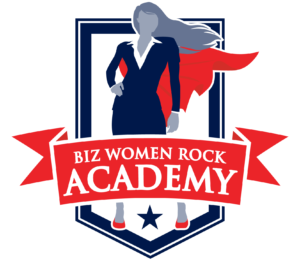 You want it all.
A thriving business.
A lifestyle of freedom.
To make a difference in the world in a meaningful way.
To make an abundance of money through your business so you can go where you want, give what you want and experience what you want.
To be energized by your work and to be joyful in what you do every day!
To know that who you are and the products and services you provide actually impact people in a positive way!
And even though in your heart of hearts, you know this is possible,

you've struggled

.
–> You've had months when you didn't know how you were going to bring in the revenue you needed to pay the bills.
–> You've invested in online programs that you thought would be the ultimate solution for you, only to realize there are so…many…parts to success that you must master!
–> You've struggled believing in yourself…can I really do this?  Am I good enough to build this business to what I've envisioned?  How am I supposed to do it all? you've asked yourself more than once.
–> You've felt alone, working diligently behind your computer screen wishing there were others out there you could talk to about some of the issues you're facing in a safe and supportive way.
But you still get up and do it.  You still work.  You still TAKE ACTION!
Because you don't know any other way!
You LOVE achieving.  
You LOVE learning new things.
You LOVE stretching yourself.
You are OBSESSED WITH GROWTH!
I know because I'm just like you.  
Even as a young kid, I knew I was meant for big things.  I was never happy with the status quo.  I HATED the word "complacent" (still do).  I always wanted MORE.  
To be a better athlete.
To be a better student.
To try new things.
To challenge myself.  
To live an extraordinary life full of money, freedom and tons of laugher!
To achieve things that others would say was impossible!
That's why I quit my job in 2009 without any sort of "safety net" of another job and started helping my husband with the company he had just created.  
And why I spent years working LOOOOONG hours in that company, figuring out every tiny little detail, trying to make it work better, trying to make it run more efficiently, trying to create better and better experiences for our members, trying to earn more revenue, trying to be a better boss to our team and ultimately realizing that I was GROWING MYSELF as I was growing that company!
That company is called Tampa Bay Business Owners (TBBO) and it's a family…a community of local entrepreneurs who are dedicated to growth.  And since 2009, I had the privilege of growing that in-person, local community alongside my husband and we got really good at leading a membership of individuals who became a part of it, not only for the education, but for the opportunity to be part of something special…an intimate family of hard driving entrepreneurs who got each other and eagerly raised each other up!
So when the Biz Women Rock community began in 2014, I knew I wanted to bring this "special sauce" to it somehow.  
I wanted to create a unique space where business women could find their HOME…their sisterhood of fellow entrepreneurs who GOT what it was like to run a business, who GOT what it was like to get up after getting knocked down 1000 times, who would SUPPORT and ENCOURAGE their fellow business women when they shared their big dreams and desires, believing there is NO limits to what we can do!  Who would show up to targeted education created just for them and turn around and take action on the lessons they learned!  Who loved their businesses, even when it challenged them and forced them to expand!
And after 3 years of starting from a podcast and growing into a resource provider to business women around the world, this special sauce has finally taken shape…
And it's called the Biz Women Rock ACADEMY
And I created it JUST FOR YOU!
Because you are on a special journey.  
You are living BIG.
You are dreaming BIG.
You are taking BIG actions.
And you crave a community of business women who get it.
A community of women who not only light up when they hear your ideas and goals, but who encourage you to go hard towards them!  
A community of women who share their low moments and remind you that we all have them and that we end up stronger on the other side!
A community of women who have wisdom and knowledge from their own business journeys that they eagerly share with you so you can shortcut your learning curve!
A community of women who are your family.  
You're also BUSY.
And you don't have time to be bogged down with education, events and information that saturates and freezes you.
You want the right information that gets to the heart of your biggest business needs!
The ACADEMY community is your answer. 
The ACADEMY is not the quick fix to "getting rich."
It is NOT the "how to" program that's going to magically make you successful.
And it's DEFINITELY NOT your "average business women's community."
The ACADEMY is special.  
And it was created for YOU.
Because you get that this game of business, this entire entrepreneurial journey is holistic.  
In order to grow the businesses we want, in order to bring to life the BIG DREAMS we see in our heads, we have to…
Access targeted education that provides logistical strategies!

Challenge ourselves by pushing beyond our comfort zones!

Manage all the areas of our lives – our relationships, our kids, our health, our wealth, our work, etc. etc. etc.!

Surround ourselves by others who are positive and will encourage us when the chips are down!

Continue learning innovative and powerful ways to stay relevant and keep our businesses growing!
This ain't your average "community for women."  We are anything BUT average.  
We are determined.
We are obsessed with growth.
We are always learning.
We are cheerleaders for our fellow biz women.
We are innovators.  
We are dreamers.
We are the ACADEMY!
And this is the community that was made just for you.
What ACADEMY Members Have to Say…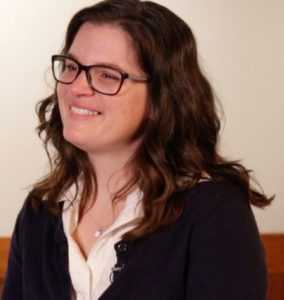 I joined the Biz Women Rock Academy because I am new to the business and always looking to learn more to expand my business.  I was expecting the group to be full of motivated women and engaging conversations. It is that and MORE!  What I am loving about the group are the Master Classes.  Katie has been interviewing some amazing entrepreneurs that are sharing really practical and robust strategies to grow our businesses.  The Master Classes are fun and personal like her podcasts, but the content is so rich it's like I'm getting my own 1 on 1 coaching from this diverse group of amazing people.  The content has been consistently great and the community incredibly supportive.  I would invest in yourself and join the Elite today!
~ Heather Brooke Robertson-Devine, Owner of Books del Sur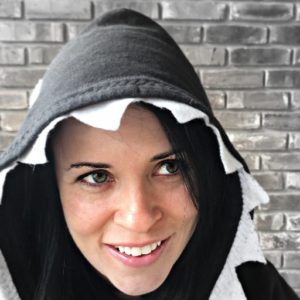 If you want to energize your business and streamline your efforts, the Biz Women Rock Academy is for YOU. Katie brings her infectious energy and a slew of experts in areas that will help you build your business in practical ways. The community is a wealth of resources and support. Much more than just a course, the Elite is a continuing resource for your growth. A fantastic investment! 
~ Kirsten Oliphant, Create If Writing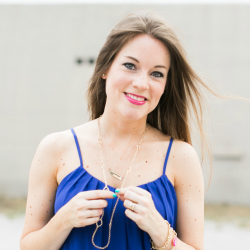 Looking for a group of women that get you? Looking for a tribe who are hustling just as much as you are? Looking for a support system where you can share your ideas, share your wins and your struggles…all the while not feeling like the rug will be pulled out from under you the moment you share? If you nodded your head yes or thought to yourself…yep this is exactly what I'm looking for, then you need to be IN Katie's Biz Women Rock Academy sisterhood. Katie has made this space one full of value with master classes, hot seats, coffee talk and so much more. And the women inside…hustling just as hard as you are, who get all of your struggles and wins, and are just plain nice and friendly. Don't dally! When the doors open, make sure you are one of the first to sign up. We're already inside waiting for you to join us!
~ Taylor Bradford, Host of the Boss Girl Creative podcast, Creator/Editor of the Life-Inspired blog, Pink Heels Pink Truck and owner of Sugar Creek Vintage Rentals.
WHAT'S INSIDE THE ACADEMY MEMBERSHIP COMMUNITY
(i.e What do I actually get when I join?)
I've constructed the Academy community to be a strategic combination of targeted education, member interaction and special "stuff" only available to members.  Here's what that looks like…
MASTER CLASSES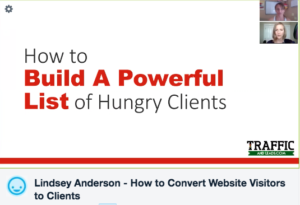 Targeted education with experts who will share the how-to and strategies you need to know to stay innovative!  Education like Top 10 Must Have's for a Website that Converts, Sales Pages that Get People to Buy, A Walk Through of a Phenomenal Sales Funnel, Training Your Mind to Think (and Act) BIG, Steps to Delegating Successfully to Your Current or Future Team, Hacks on How to Start Something New, Franchising & Licensing 101 and so on.  Our educators are the best in their fields and will bring you actionable information you can turn around and implement!
CASE STUDIES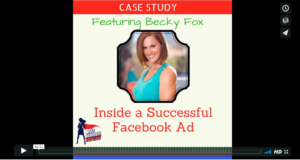 Access the wisdom of your fellow members!  I am constantly in awe of the results your ACTIONS create and in the Academy, I'm showcasing this wisdom for you through intimate case studies!  These are super targeted interviews with your fellow business women about HOW they did something great and the RESULTS it produced.  Case studies like How to ROCK a Facebook Ad for Your Local Business, What It Takes to Grow From a 6 Figure to a 7 Figure Business, How to Get Paid Regularly to Speak, How to Hire & Train Great Employees and Contractors and so much more!  This is not necessarily your area of "expertise" that you teach others, but rather a focus on something you are doing for your own business that is rockin' it that others could learn from!
HOT SEATS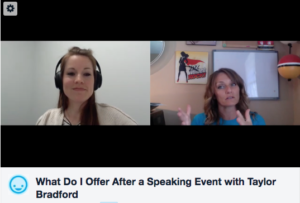 Some of the best ways I've ever had "ah-ha" moments are when I've had an inside view on what others have done.  These Hot Seats are designed to showcase an issue, idea or challenge your fellow members are experiencing and have a front row seat as a solution and action plan are created.  
LIVE COACHING CALLS  
I am regularly available inside the Academy community taking questions from you and your fellow members and sharing inside tips, tools, strategies and processes so you can move beyond it and get back into action!
THE MEMBERS TOOLBOX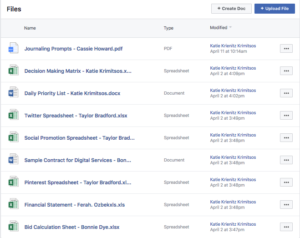 These are helpful tools, worksheets & exercises that you can utilize to ROCK your business!  Don't spend the time to re-create what others have already perfected.  Not only will you have access to my personal stash of tools and resources I use for my business (financial spreadsheets, process templates, priority list templates, etc.), but you'll also get those tools that your peers and our master educators have created for their companies!  And you will have the chance to submit your most effective internal tools so others can benefit from them (hint hint: this is also a great way to get exposure in front of your fellow members!)
A 24-7 COMMUNITY FORUM  

Connect with your fellow action-taking biz women in our private Facebook Group, where you can ask for feedback, source ideas, ask and share resources and keep updated on the latest happenings in the Academy community!  It's your 24 hour access to your peer advisory board!
A VIDEO LIBRARY
Where all the past Master Classes and Case Studies will be housed.  Can't make it for the live Master Class or Case Study you really want to attend?  No problem!  It's all recorded and saved for you within the ever-growing Video Library!  Access it from your phone to listen to while you're in the car or watch it on your laptop at a time that's convenient for you!
AND A BUNCH OF OTHER SPECIAL STUFF ALONG THE WAY…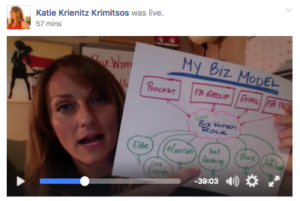 As an Academy member, you get special access to me, to "behind the scenes" stuff not available to non-members, to special discounts to events and programs, and first access to just about everything that continues to be created for the Biz Women Rock community!
Straight up…the Biz Women Rock ACADEMY is the future of the Biz Women Rock brand.  Business women who are determined to grow from 5 figures to six figures, from 6 figures to 7 figures and from 7 figures and beyond.  And NOT just because of the money, but because you GET that money is what comes to you when you do what you love and give your gift to others in an intelligent and powerful way.  And YOU NEED TO BE SURROUNDED BY LIKE-MINDS AND GIVEN THE IDEAL TOOLS TO FLOURISH!
So, what are you waiting for?

And guess what?  This community has a 14 day money back guarantee.  If you access a few of the education videos and our private community and are not completely satisfied, we will refund your money.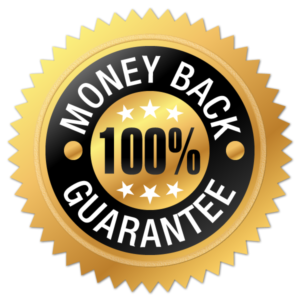 So what are you waiting for?!