Work With Katie
You've been working your business…hard.  You've been putting your blood, sweat and tears (sometimes a lot of them) into growing your business and for some reason, you still feel like you're walking through mud (not getting where you want to be anytime soon).  You have such big visions…but you just aren't getting there fast enough.
You're FRUSTRATED.
You want to your business to work more efficiently.  You want your time to be spent more productively.  You want this whole entrepreneurial thing to just be a bit…well, easier.
And you WANT to live your dream!
You're HUSTLING, no doubt about that.  You want your business to be successful!  You can taste and feel that vision that's been playing in your head since before you started your company…it was the reason you started it…because you saw just how amazing it could be to be an entrepreneur – to be your own boss, to have a flexible schedule, to have limitless income flowing into your life all while you got to do what you love to do!
Right?
But, somewhere along the way, you've realized that this journey is actually a little bit tougher than what you thought it would be.  And because you're so stinking awesome and determined, you stepped up to the challenge.  You zigged and zagged and continually figured out just how you can get to the next best phase in your business.
You ROCK!
But…
You're not satisfied.  You know you can do things better in order to produce better results…both for your business and ultimately for your life!
But you need some help.
Girl, I feel ya!  This game called entrepreneurship is not for the faint of heart.  And the longer you're in the game, the more you realize that growing your business REQUIRES outside help!
It requires that we seek out the people, resources and information that can have massive impacts on our business!
That's why I coach.  Because when I had dark moments in my business journey, when I was uncertain about how to get from point A to point B, when I needed a bit of handholding on how to grow my revenues or expand my reach or launch a service…I sought out help (and I still do!).  Coaches, mentors, fellow business women…anyone whom I trust who can save me time and money by providing me insights that would CLARIFY how I can do business BETTER!
If you're ready to go from CONFUSION to CLARITY in your business and create a REAL ACTION PLAN on how to manifest what you decide you want…
I can help.
My clients have come to me because…
They want more revenue coming into their business! $$$
They know their business is run inefficiently (ultimately costing them a lot of time and money and headaches!) and they want to make their business systems hum!
They're a mompreneur seeking to find the perfect personal equation for rocking out their business and their mommyhood!
They need someone to help them brainstorm out ideas and ultimately hold them accountable to accomplishing their goals!
They know that having someone outside of their business will help them see things they wouldn't possibly be able to see alone!
If you're ready to ROCK OUT YOUR BIZ
NOW

 and focus in on creating RESULTS, then let's get going!

Every client has different needs for private coaching and strategizing.  Which is why most of the time, we begin by having a 15 minute "Match" call so we can make sure we're a Perfect Match!  It's a great way for me to learn more about what you want and how I can best help you!  Click on the link below to schedule your Match Call!
15 Minute Match Call
Click Below to Schedule Our Call!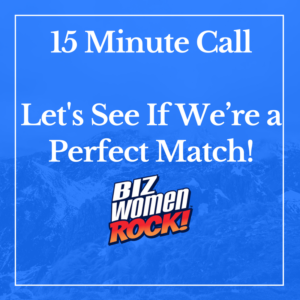 90 Minute 1on1 Strategy Session
(1 90min session)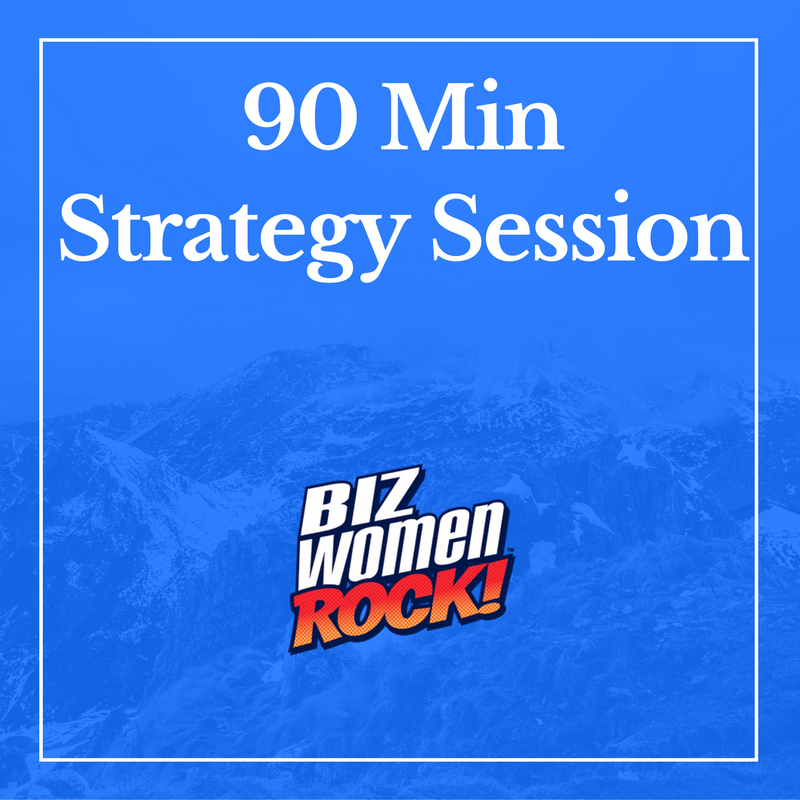 VIP Day
(1 day of focused 1on1 time)