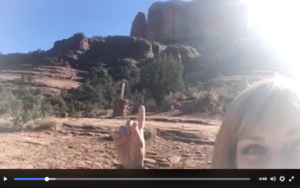 Don't Feel Like "Hustling" Today? Maybe it's Time to Stop Climbing for a Second
Hustle. Push. Fight. Work hard. Accomplish!
These are words that seem to be synonymous with business "success."
And I would argue that there are seasons where hustle, pushing, fighting and working hard are a part of the game.
But if you've lived a "hustle" kind of a life in your business, you more than likely have experienced moments of…
That's because the journey of entrepreneurship is a MARATHON, which means you simply can't be in sprint mode all the time and still expect to finish the race!
And to take the point home deeper…I would argue that there are seasons when NOT pushing, NOT hustling, NOT accomplishing is what is really needed in order for you to experience the success you deserve.
Yesterday, I found myself half way up Cathedral Rock in Sedona, Arizona, staring up at the last half of the hiking journey with a mixture of fear, anxiousness and a massive intuitive feeling telling me to STOP.
The mountain is gorgeous and I so longed to get to the top to see the awesome vistas of the entire city.
But I just stood there looking up at the climb ahead and felt glued to the ground.
"Ready?" my husband said as we both stared at the massive rock right in front of us that would initiate the climb to the top.
Without hesitation, I answered him back with a giant, "No. I'm staying right here."
He stared at me confused.
Stopping is not in my nature.
NOT pushing through fear is not in my nature.
I was confused myself.
And the judgmental thoughts started flooding my head…
There are people twice – and half – your age going up!
You don't want to miss out on that view!
This is a metaphor, Katie…push through the fear and attain that goal!
What's wrong with you? Don't you have it in you to accomplish big, scary things?
But through all this noise, a calm voice kept talking to me…
Katie, just stay. Just sit. Where you are right now is just fine.
My husband continued his climb and I meandered back to a comfortable rock and sat down to meditate.
And GRATITUDE washed over me.
I sat in SILENCE…
In HUMILITY…
In REFLECTION…
And those feelings soon led to CLARITY about my life, about my business, about all those things that have been whirling around in my head these past few weeks.
And I realized that I WAS EXACTLY WHERE I NEEDED TO BE IN THAT MOMENT.
I turned on my phone and did a Facebook LIVE about the massive metaphor this experience was for business.
You can watch the quick Facebook Live video here!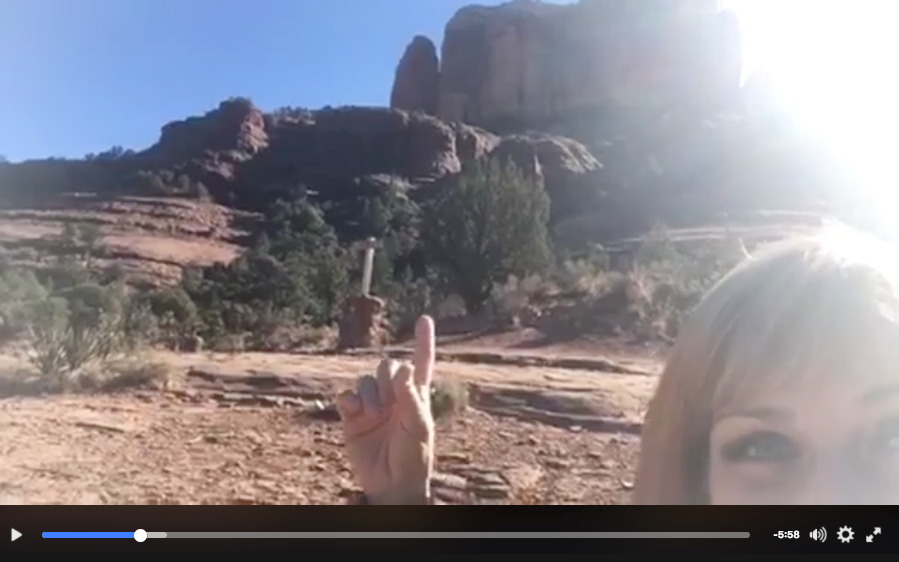 The lesson is this:
Sometimes, the best thing you can do is to NOT climb the mountain. To NOT push yourself through fear or anxiety or trepidations.
Sometimes the best thing you can do is to listen to your intuition to STOP, meditate, reflect and swim in gratitude for what's in front of you instead of pushing to get to the top of the mountain.
And trust that you are in the EXACT RIGHT PLACE right now on your business journey.
And that you'll do that climb when the time comes for it.
Love,
Katie
PS: This is such a perfect time of year to allow yourself to pause and reflect on all the great things you've done this past year. All the ways you've evolved as a business woman! All the lessons you've learned! So if you are feeling massively resistant to "accomplishing," then give yourself the gift of STOPPING and reflecting and feeling grateful instead of judging yourself for not being the "hard driver" or "hustler" you're "supposed" to be.
This is your journey, gorgeous. You get to decide what your version of SUCCESS looks like.