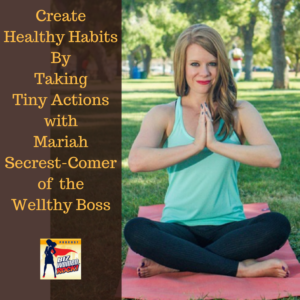 Create Healthy Habits By Taking Tiny Actions with Mariah Secrest-Comer of the Wellthy Boss
Create Healthy Habits By Taking Tiny Actions with Mariah Secrest-Comer of the Wellthy Boss
I know…you've heard it 1000 times: get enough sleep, eat healthy food and exercise regularly.  Not a new formula, right?  But how do we actually make these changes?  Especially when we're in the throws of building our businesses?  I mean, late nights, crappy food and extra pounds are just a part of the "successful entrepreneur" right of passage, aren't they?
NOPE.  
And that's why I brough Mariah Secrest-Comer on the show today.  She's the owner of Wellthy Boss (http://wellthyboss.com) and loves helping entrepreneurs – we hard-driving, ambitious, crazy people – incorporate healthy habits that ultimately give us lasting results – in our bodies, our minds and our businesses!
I'm giving this to you as a BONUS EPISODE because (at the time of the recording), it's mid January 2018 and you're well into the New Year, which means that you're pushing hard towards those big goals (and perhaps even had some "healthy" goals on your resolution list for the New Year).  So, I figured it would be the perfect time to talk about the SIMPLE and TINY ACTIONS you can take to tweak your sleep, your eating and your exercise routines so you can continue building your business productively!
Mariah shares her best tips on what to do to get OPTIMAL sleep and whether to stay up late or get up early (keeping in mind the "Wonder Window" of sleep).  She also shares the concept of having a "placeholder workout," to help you ensure you MOVE your body!  And she shares her big secret for ensuring you eat healthy every day of the week in a way that is efficient!
Mariah believes that taking TINY ACTIONS towards a healthier life is what ultimately makes a big difference, so I'm challenging you to take a tiny action on something you hear today!
Find out more about Mariah here → http://www.wellthyboss.com/
And to listen to the podcast episode she refers to during our convo, click here → http://www.wellthyboss.com/tiny-habits-w-bj-fogg-linda-fogg-phillips/
**********************************************************************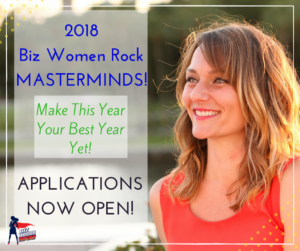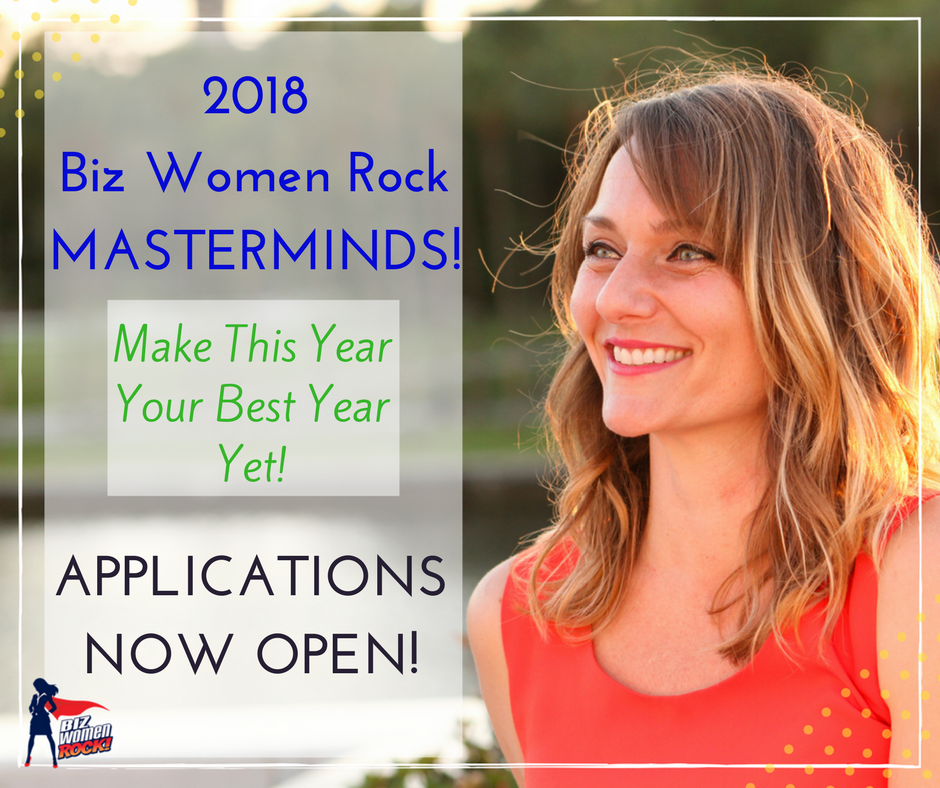 Strategic growth CAN create exponential results…IF you have the right structure and take the right actions!
And that's what you'll get in the 2018 Biz Women Rock Mastermind!
Because when you CHOOSE to put the right FOCUS, ATTENTION and ACTIONS into your business, you create massive impact for your revenues, your clients and your life!