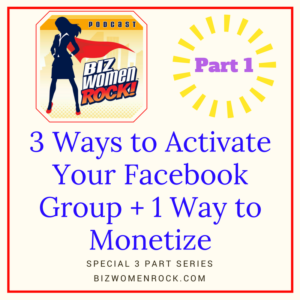 [1of 3] 3 Ways to Activate Your Facebook Group + 1 Way to Monetize
[1of 3] 3 Ways to Activate Your Facebook Group + 1 Way to Monetize
This 3 part series originated as a Facebook Live video series I conducted within my Facebook Group Biz Women Rock.  It got such a tremendous response from my community members, that I wanted to share it on the podcast as well!  In EACH EPISODE, I'll be going into 3 different ways to activate your Facebook Group and engage your members AND one way to monetize your Group.  So at the end of this series, you'll be armed with NINE ways to activate your members and THREE ways to monetize!  Boom!
Aaaaannddd…I've created a special ebook just for you and it's yours for FREE!  Just click below to get it!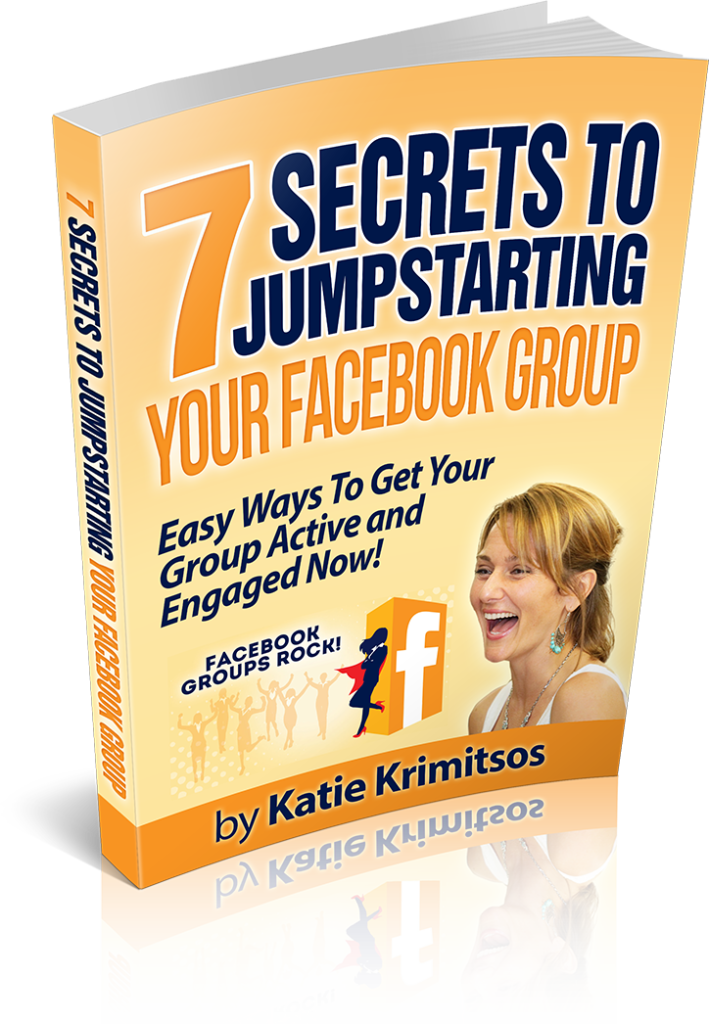 A few other resources to help you on your Facebook Groups journey…
An online course that gives you all the most effective
ways to start, grow and monetize your own Facebook Group!
Watch the most recent online workshop HERE!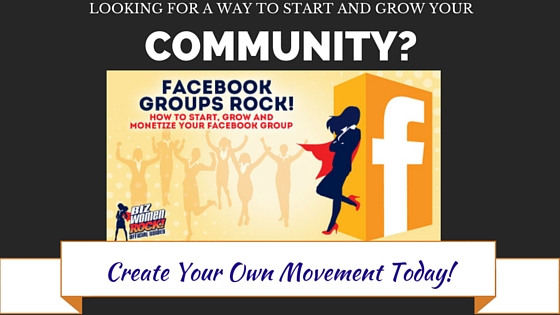 60 intense minutes dedicated to your Facebook Group!