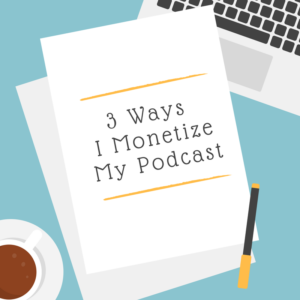 3 Ways I Monetize My Podcast
How do you monetize your podcast, Katie?
This is by far THE most common question I get when people find out I have a podcast.
And since this week's Biz Women Rock podcast episode is a LIVE COACHING session with fellow podcaster, Julie Neale, helping her strategize on how she can do a better job monetizing her podcast, I figured I'd share just 3 ways I've monetized my podcast over these past 4 years!
You can watch the full Facebook LIVE Video BELOW that walks you through them all!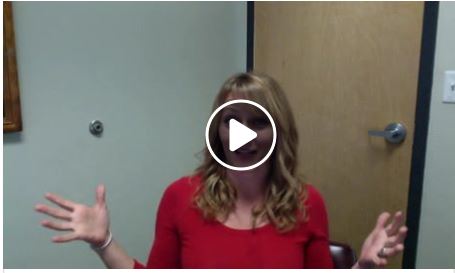 Sponsorship:

This was the first way I brought in revenue from my podcast – and usually it's the most popular.  It was a good way for me to begin, but currently, outside advertisers are not my preferred way of monetizing (you'll hear my explanation in the video as to why).  Most podcasters believe that having a sponsor a little too far out of reach for them, but that may not be true!  You do not need to have a million downloads per month in order to bring on advertisers!  I highly recommend you contact Heather or Jessica at

True Native Media

because they specialize in helping niche podcasts connect with advertisers who are craving those audiences!  
Paid Speaking:

The first time I was paid to speak from my podcast was because a long-time listener recommended me as a trainer for staff members at a college who were wanting to know how to better present via webinars and live videos!  
My own programs and services:

What better time to talk about the private coaching & strategizing I offer or the Biz Women Rock Academy or the Masterminds or Biz Women Rock live events – programs that I've created specifically for the awesome listeners of my podcast – than on the podcast itself!  Basically, I am my own sponsor!  By far, this has been the most lucrative way I've monetized my podcast over all the years!
Ultimately, I believe there are innumerable ways to monetize your podcast!!!  And it's up to you to start getting creative and experimenting about how you can do that best!
Love,
Katie
PS: If you really enjoyed the LIVE COACHING session with Julie and you know you need some deep strategizing in order to give you some CLARITY and FOCUS so you can start seeing the results in your business you deserve, then CLICK HERE to find out more about booking a 90 Minute Strategy Session with me today!  
"Working with Katie in 1on1 coaching is the best thing I've ever done for my business! No cookie cutter formulas from her! She listens closely to my needs, offers practical steps to help me achieve my goals, and steers me back when my ideas are taking me off track. Highly, highly, highly recommended!"  ~ Bonnie Dye, eTraining Live