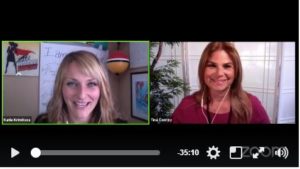 Inside a Mastermind: Facebook Live Series Part One
Today, my guest was the amazing Tina Conroy of The Intuitive Woman.
If you've been wondering about how a Mastermind really works and how you can leverage one to get MAXIMUM RESULTS out of your business in 2018, watch the FREE Facebook Live Video below.
READY TO LEVERAGE A MASTERMIND TO UPLEVEL YOUR BUSINESS IN 2018?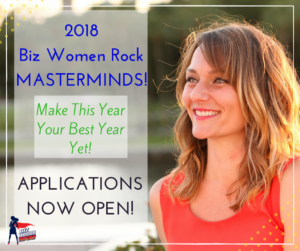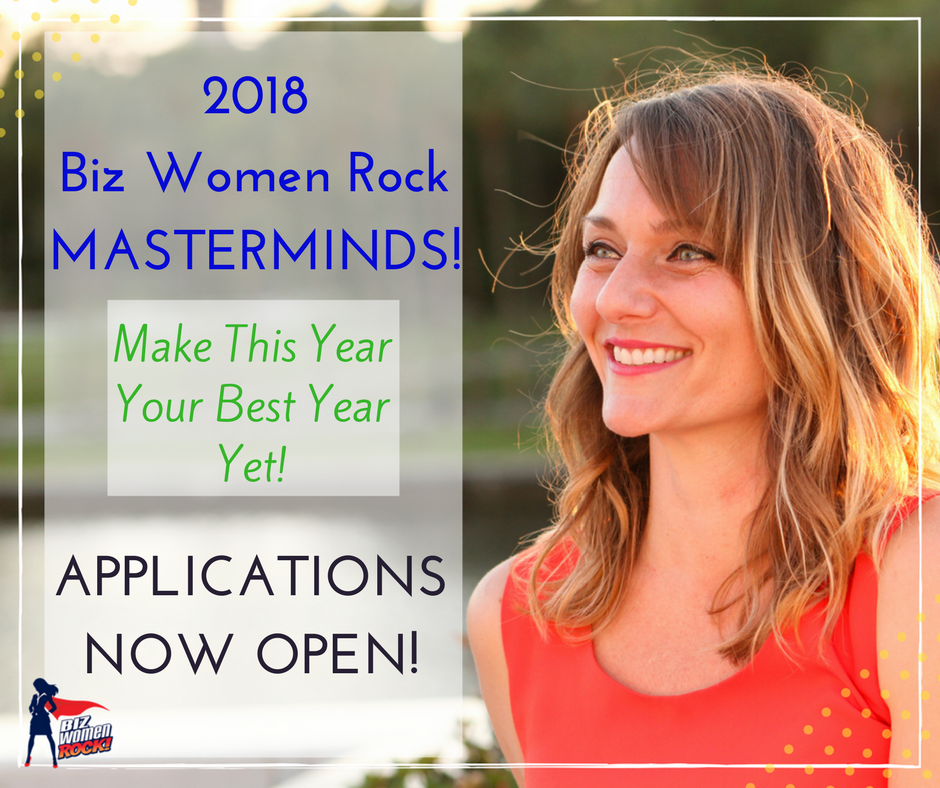 Strategic growth CAN create exponential results…IF you have the right structure and take the right actions!
And that's what you'll get in the 2018 Biz Women Rock Mastermind!
Because when you CHOOSE to put the right FOCUS, ATTENTION and ACTIONS into your business, you create massive impact for your revenues, your clients and your life!