A Bit About Katie
Hi! I'm Katie Krimitsos and welcome to Biz Women Rock! After 5 years of running a local entrepreneurs organization with my husband, I launched the Biz Women Rock podcast in 2014 so I could share the real stories of phenomenal business women all over the world. That quickly gave birth to the entire Biz Women Rock brand, complete with practical information and a thriving community that provides you with everything you need to start and grow your business! I am absolutely in love with business and with this beautiful community of women who support one another in their journeys!
Blog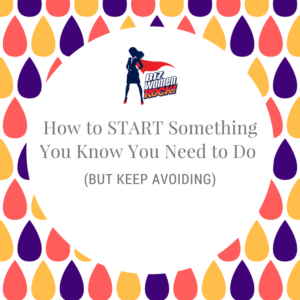 Have you ever found yourself avoiding a task that you know you needed to get done?
It may sound like this in your head…
Ugh, I don't want to do sales calls!… Read the rest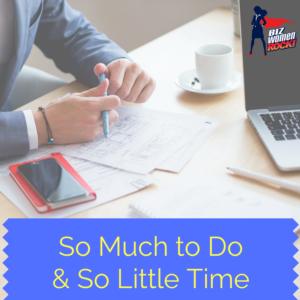 Ever feel like you need to clone yourself? Like life would be wonderful if you just didn't have to sleep? If you could just have a bit more time?
…
Read the rest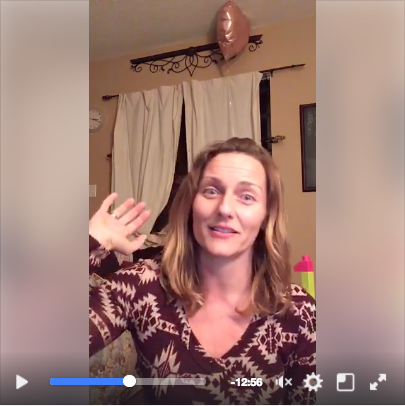 "Being an entrepreneur is the best personal development course you can ever take!"
~ collective quote from just about every kick ass business women I've ever spoken to!… Read the rest
7 Habits That Will Skyrocket Your Success in 2017!
"We are what we repeatedly do.  Excellence, then, is not an act but a habit." ~ Aristotle
I love the New Year.  … Read the rest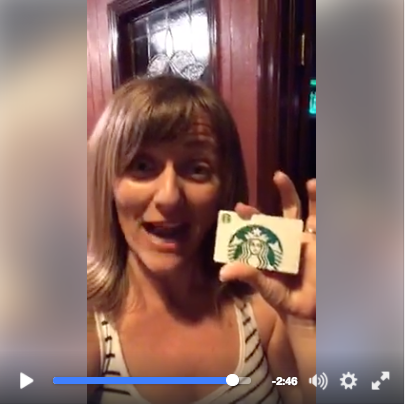 HOW TO MANIFEST YOUR PERFECT CLIENT!
Join me on Day 6 of the 20 Days of Gratitude Giveaway!
Today, I give you 5 steps to manifesting your perfect client!  … Read the rest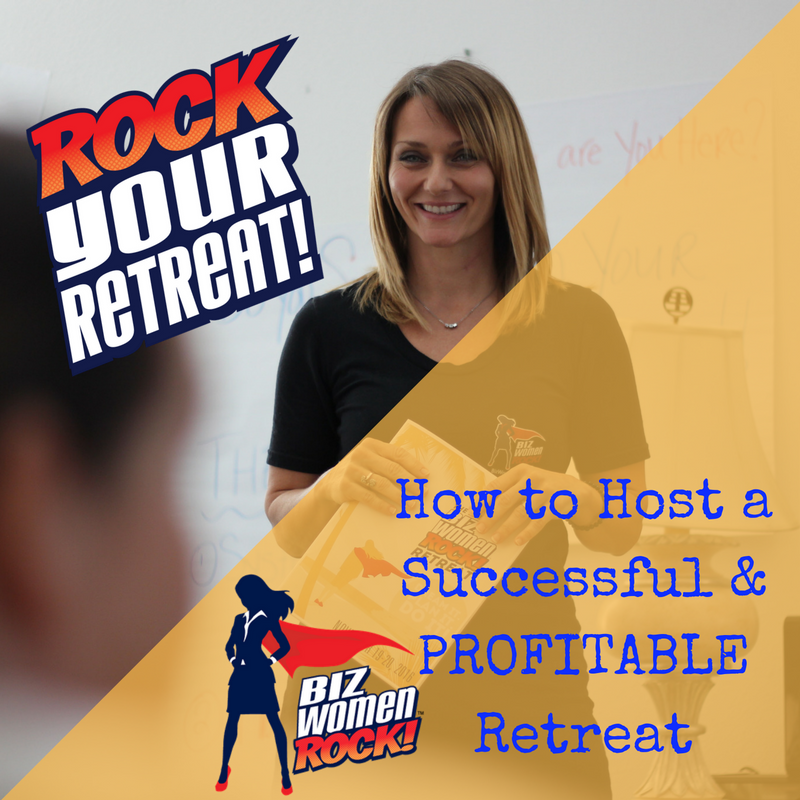 ROCK Your Retreat How to Host a Successful & PROFITABLE Retreat!
You know you've envisioned it.  You and a dozen of your favorite clients sitting around drinking a glass of wine as you watch the sunset, everyone laughing and bonding after a full day of you doing what you LOVE – teaching, facilitating…giving away your brilliant knowledge.  … Read the rest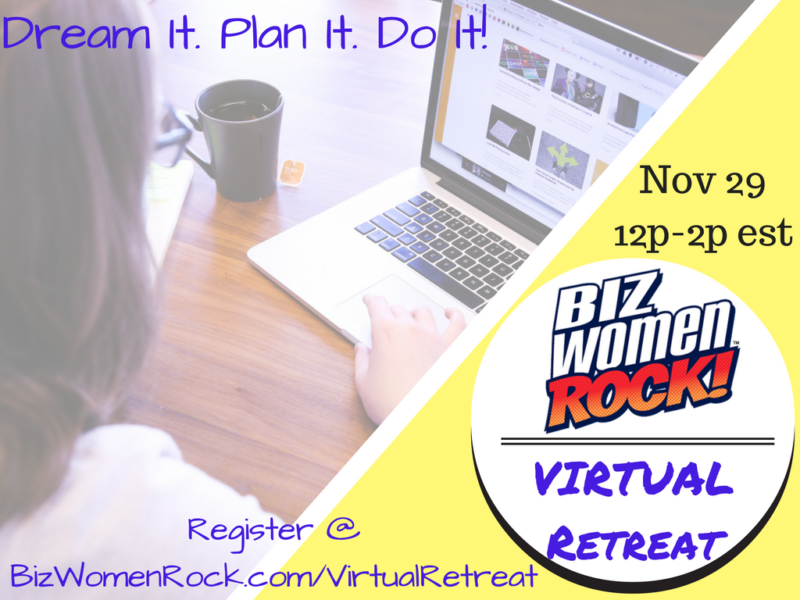 Are You Ready to ROCK Your 2017?
Do you have BIG PLANS for your business?  Are you DETERMINED to make your business dreams become a reality?… Read the rest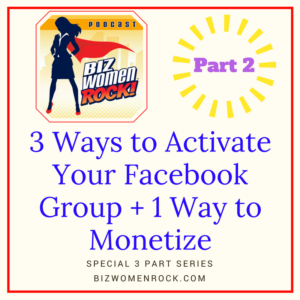 [2 of 3] 3 Ways to Activate Your Facebook Group + 1 Way to Monetize
This 3 part series originated as a Facebook Live video series I conducted within my Facebook Group Biz Women Rock.  … Read the rest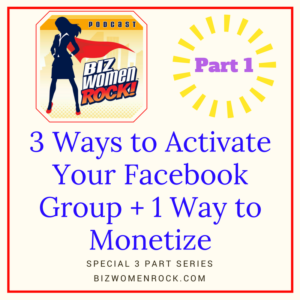 [1of 3] 3 Ways to Activate Your Facebook Group + 1 Way to Monetize
This 3 part series originated as a Facebook Live video series I conducted within my Facebook Group Biz Women Rock.  … Read the rest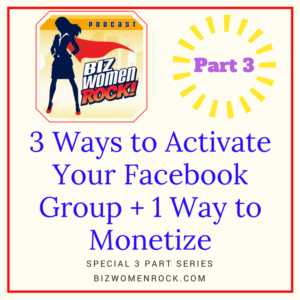 [3 of 3] 3 Ways to Activate Your Facebook Group + 1 Way to Monetize
This 3 part series originated as a Facebook Live video series I conducted within my Facebook Group Biz Women Rock.  … Read the rest